welcome
what we do
who we are
testimonials
articles
databases
study tours
contact us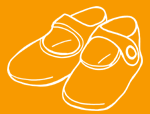 © grasp business development ltd 2004 to 2019
Registered office: 14/15 North Park Road, Harrogate HG1 5PD Yorkshire, UK. Company number: 6852280
With these articles we aim to cut through the jargon, encourage discussion and make marketing better!
Articles can be read as a

.pdf from the links below. (Download Acrobat Reader for free here.) grasp ...
We also have a constantly growing library of resources for you to use if you fancy dropping by!
Please contact us to find out more.