welcome
what we do
who we are
testimonials
articles
databases
study tours
contact us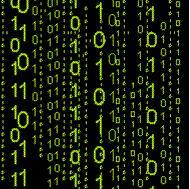 © grasp business development ltd 2004 to 2018
Registered office: 14/15 North Park Road, Harrogate HG1 5PD Yorkshire, UK. Company number: 6852280
We offer you a range of unique information resources to drive your business forward. We can work with you to use these resources to deliver marketing activity and generate sales leads (eg through Direct Marketing) and help you close them.
Our off-the-shelf databases, developed over the past decade, include the following lists:
International retailers

- To help you research export markets and drive export sales. Over 430 contact businesses around the world with details of fascias, store numbers, geographical spread etc.

UK multiples

- Supermarkets, multiple bakeries, co-operatives, discounters, bargain stores, health foods, leisure, clothing, department stores, pharmacy / health & beauty, home & garden. Over 1,000 contacts.

Food & FMCG manufacturers

- For sourcing products from / supplying products to! Over 4,700 contacts.

Convenience

- Forecourts, symbol groups, Confectioner Tobacconist Newsagents and multiple off licences. c.260 contacts.

Local specialists

- Farm shops, delicatessens, specialist butchers, cheesemongers, artisan bakers and street food mobilers across the UK. Almost 2,900 contacts.

Farmer's Marketing

- Farmers' markets across the UK, plus regional food groups and other key supporters of local food. Over 230 contacts.

Yorkshire independent foodservice

- Upmarket hotels, restaurants, pubs and cafés across the county. Over 1,550 contacts.

UK foodservice operators

- Multiples and contract caterers. Over 740 contacts.

Distributors

- Delivered wholesalers, cash & carry outlets, regional hubs, food brokers, buying groups. over 500 contacts.
... we can also work with you to develop your own information resources, cleaning data and desk researching new leads!
Please contact us to discuss your requirements.