welcome
what we do
who we are
testimonials
articles
databases
study tours
contact us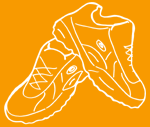 © grasp business development ltd 2004 to 2019
Registered office: 14/15 North Park Road, Harrogate HG1 5PD Yorkshire, UK. Company number: 6852280
Our vision at grasp is to be recognised as THE experts in FMCG business development in the North of England. Our mission is to make products better for ALL. We do this cost-effectively by helping you to get a better grasp of your marketplace and to grasp opportunities to drive sales, grow profits and diversify. Our values are to be open, lean, commercial, responsive, proactive and creative. We want to deliver high quality insight and help you deliver the best user experience for your customers, shoppers & consumers.
Our portfolio offers further detail on our business ... please click here to view or download. Our contact details are in the slide deck.
Unusually, we use a breadth of research methods - both qualitative and quantitative - as the basis for our project work:
... the team at grasp feel we are also unique in our experience of running our own businesses, and - in many cases - working "client-side", in your shoes!
Our focus has been within fast moving consumer goods businesses although our management skills can readily be applied in any organisation. Sector experience includes chilled / frozen / ambient food, retail brand products, household care, car care, personal care, foodservice, pharmaceuticals, packaging, giftware, software, business services and building materials. We have worked with government agencies including regional development across the UK, business support, a health action zone and The Royal Marines. We also have a specialism in sports: we've run the spectator survey for the Tour de Yorkshire every year since it began, worked on a membership survey for British Rowing and helped Harrogate Rugby Club with their commercial sustainability.
We've worked with groups of people from senior academics to primary school children, from South Asian senior citizens to teenage boys, from Yorkshire farmers to Australian hypermarket owners ... so we're sure we can help you and talk to your customers.