welcome
what we do
who we are
testimonials
articles
databases
study tours
contact us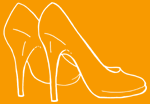 © grasp business development ltd 2004 to 2018
Registered office: 14/15 North Park Road, Harrogate HG1 5PD, Yorkshire, UK. Company number: 6852280
We have a growing network of home economists in the UK who we can call on to support your business when you need them. We've worked on everything from internal recipe development to promotional in-store sampling ... with everything in between: focus group sampling, hall tests, nutritional advice, food styling and more ...
Our contacts range from recent college graduates through to very senior dietitians, they have food hygiene certificates and many carry their own public liability insurance. People are available on very flexible terms - no project is too big or small! - and projects are managed carefully by our central team. We typically support projects by sourcing venues and additional, local labour.
Please contact us to discuss how we can help you.